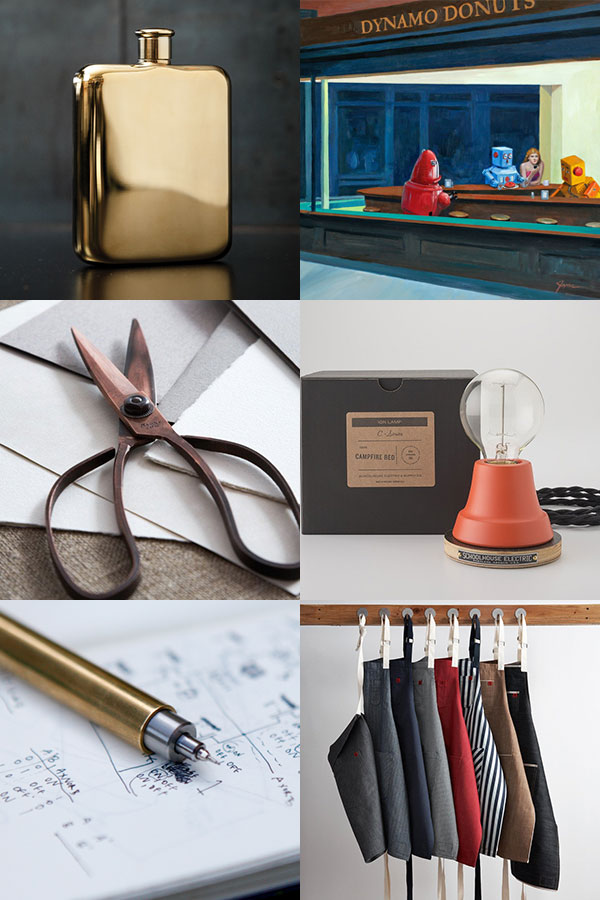 About
There are so many things in the world and only a small portion of them are good. It's hard to find them, too, especially outside your bubble, whether that would be near your home, within your city, state, or country. That's where we come in: to help you find nice things. Whether they're made by hand or mass produced; expensive or cheap; novel or familiar we want to show them to you here with the intention of giving you more background on where it came from, who made it, why they made it, and how to buy it.
This site is only the beginning, we have tons of things planned. Ways to help you find nice things easier, what to look out for when on the lookout yourself, maybe interviews and partnerships with certain companies or product ranges! As they say, the sky is the limit. If you have an idea for something you'd like to see here, would like to leave some feedback, or just want to say hello, you can reach us at nicethings [dot] guide at gmail dot com, on twitter @nicethingsguide, or on instagram.com/nicethings.guide. We look forward to hearing from you!
We would also like to give a shout out to Martha Mae: Art Supplies and Beautiful Things, located in Chicago, IL USA. It was that shop that inspired this website. The idea that it should be easier to find beautiful things. It shouldn't be a rare occurrence coming across a shop that sells beautiful objects sourced from around the world. Maybe some day that can change. So go out and support your local businesses!