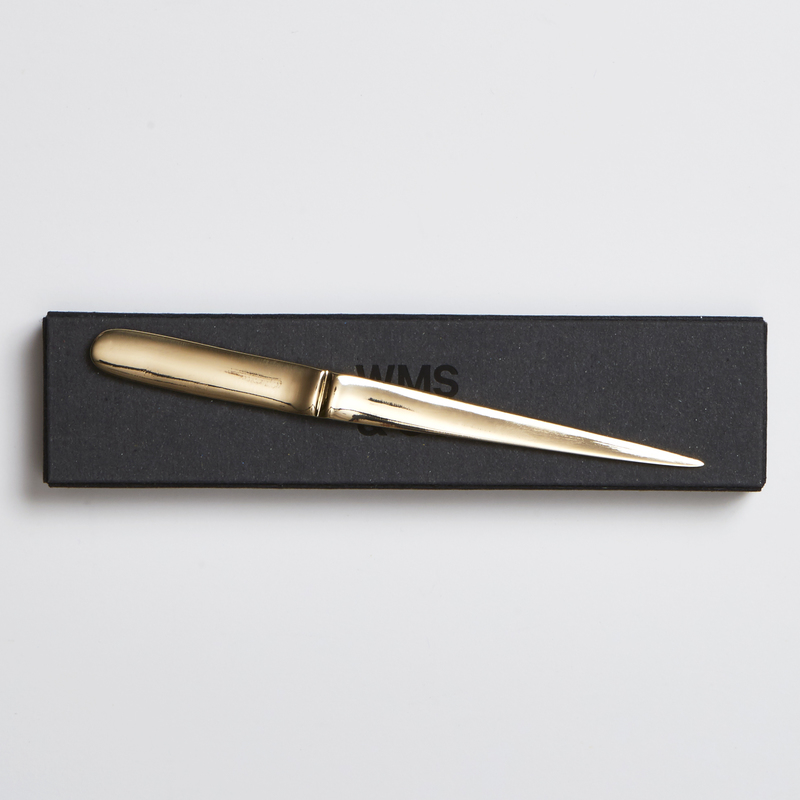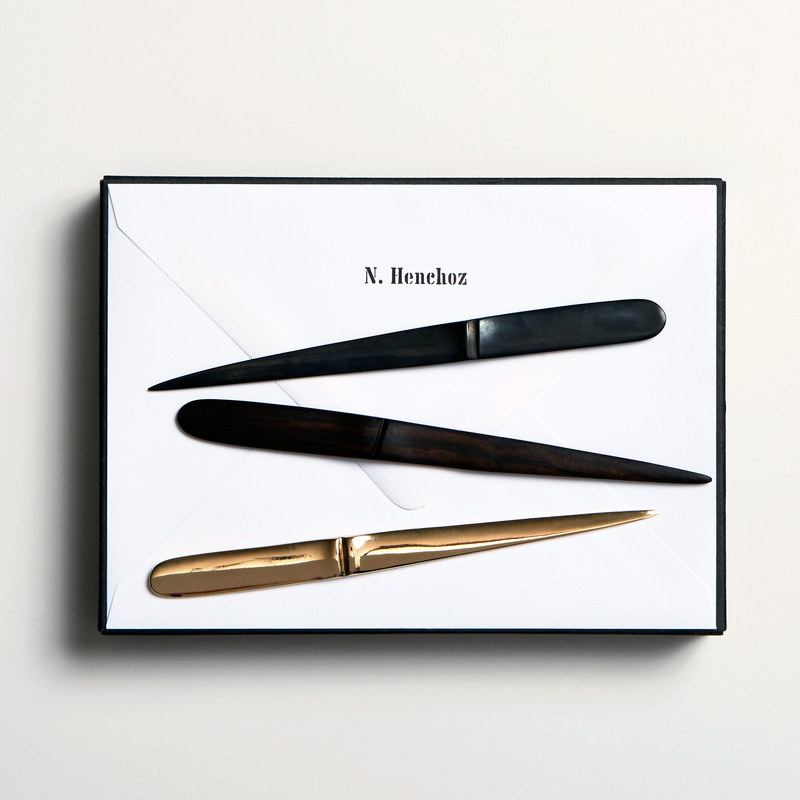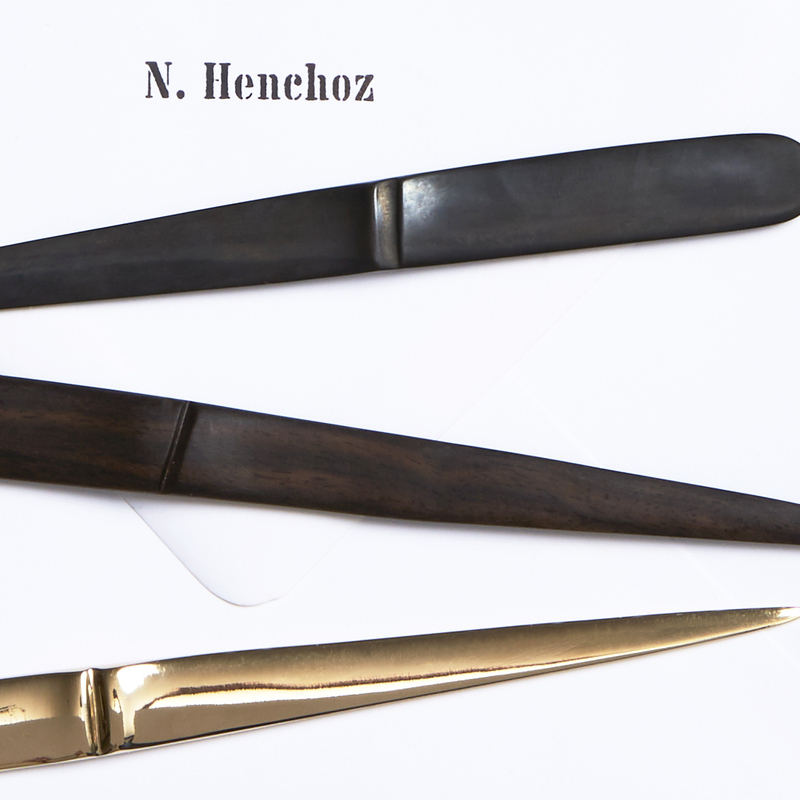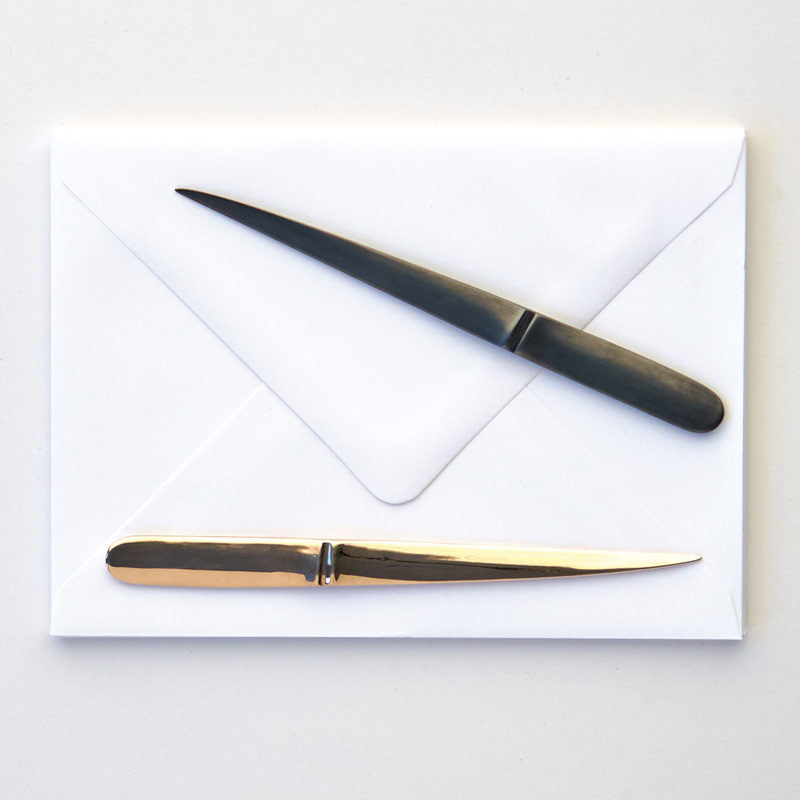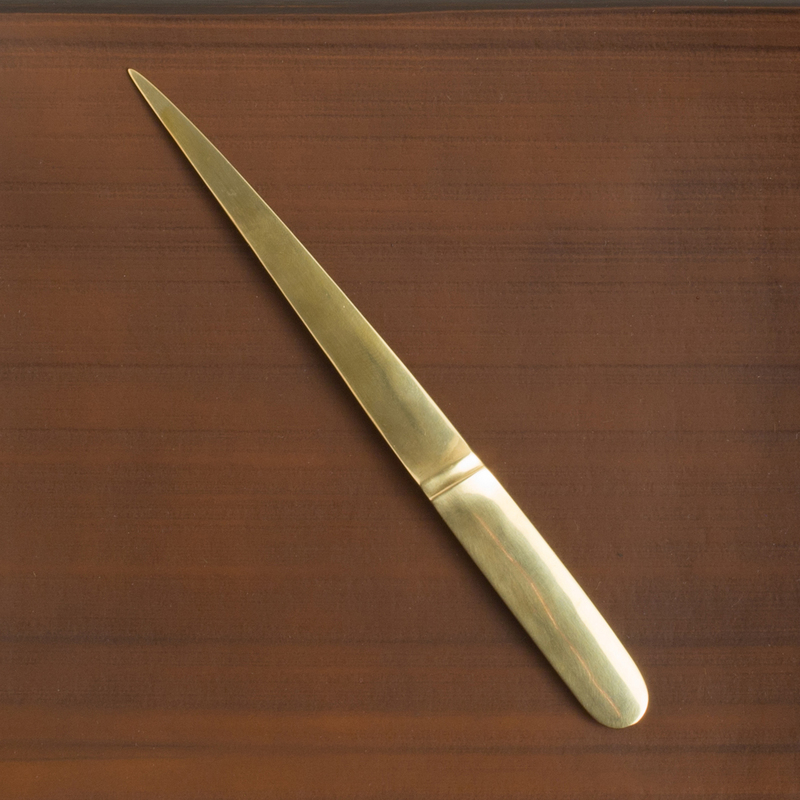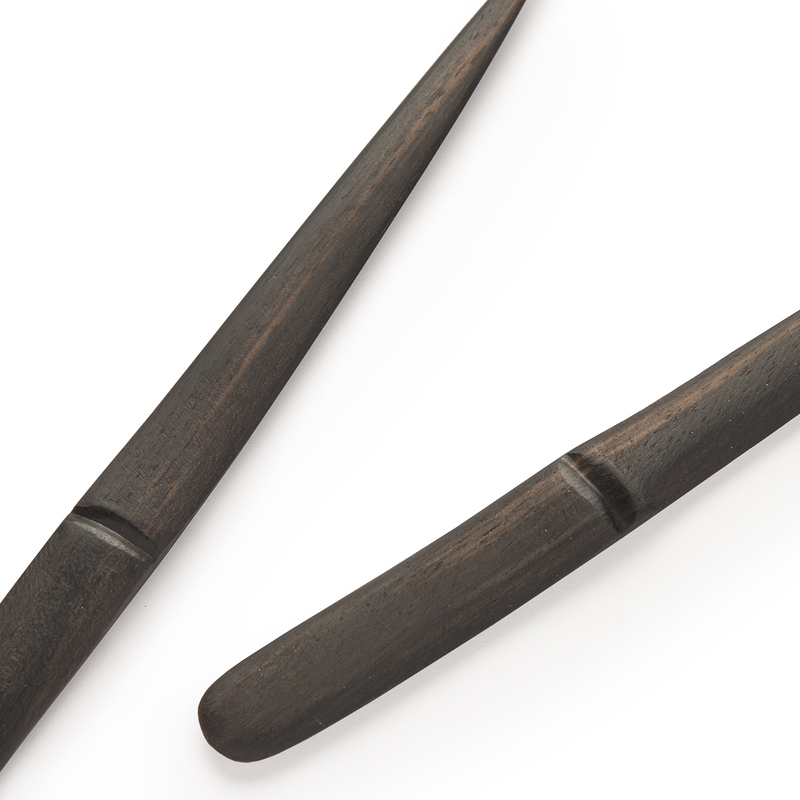 Letter Opener
by: Wms & Co.
$28 - $65
United States of America
The design that inspired this piece was meticulously crafted in Kyoto of lightweight bamboo. We were quite taken with its pleasing line and the way it sits in the hand. So we had it copied in ebony wood and then, as a tribute, we had it cast in bronze. We covet them all, and so might you. Hand crafted. 6" 
Polished and Blackened Bronze packaged in our signature Gift box, Ebony Wood in a clear sleeve. -Wms & Co.
Dimensions: 6.25 inches
Weight: 2 ounces
Materials: Solid Bronze, Blackened Bronze, or hand carved Ebony Wood
View More on Retailer's Site