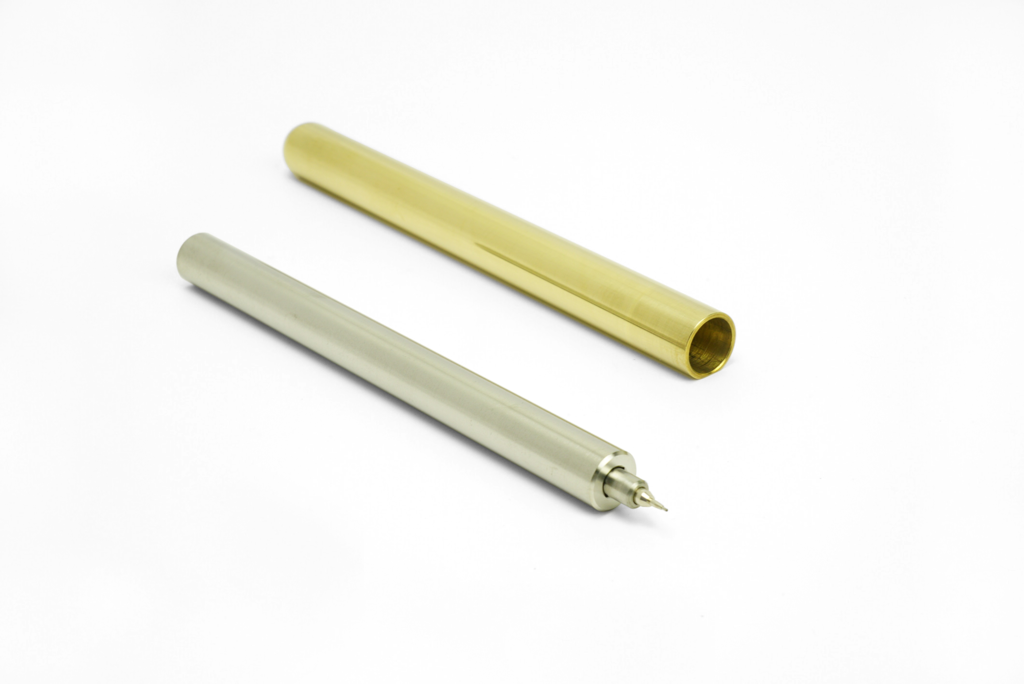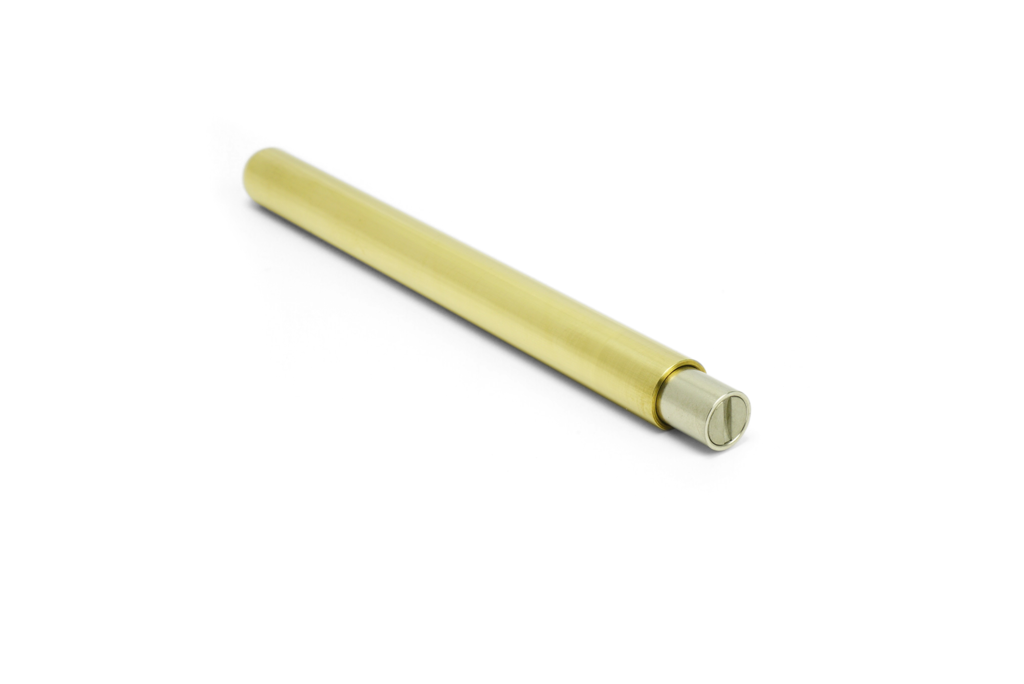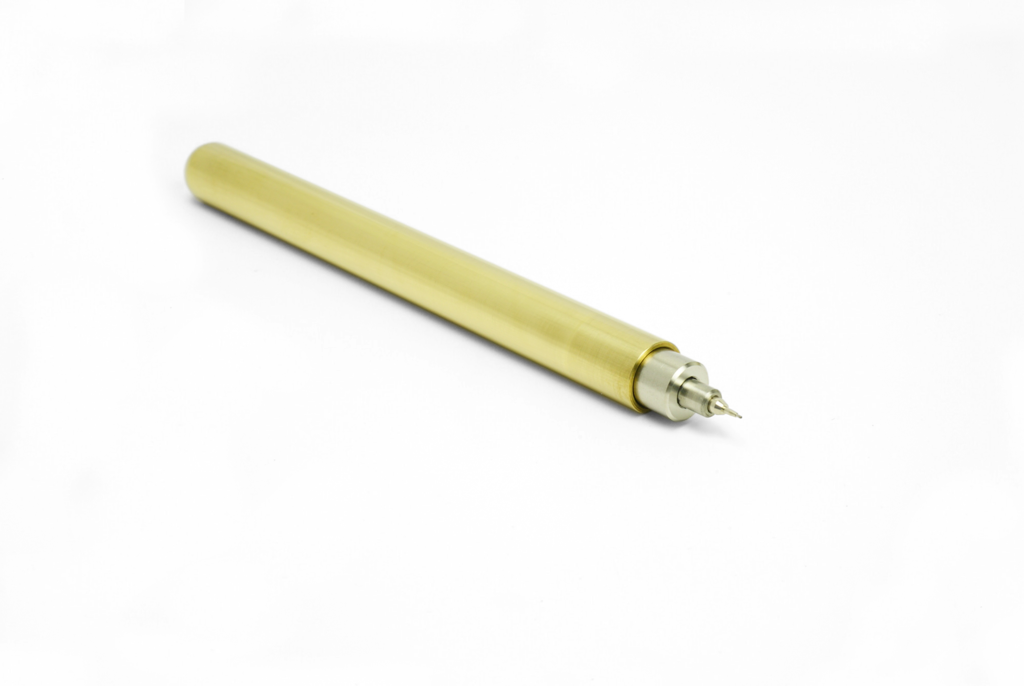 Pen Type-B
by: CW&T
$160
Brooklyn, USA
Pen Type-B is a super minimal everyday pen. It is the pocket friendly sibling of Pen Type-A, engineered to last generations.
Pen Type-B is precision machined out of solid metal.
The body of the pen is made out of stainless steel and the sleeve is made out of polished brass.
The ultra-high machining tolerances between the pen and sleeve create a piston-like effect. The pen falls slowly into its sleeve and makes a nice popping sound when you pull it out quickly.
Pen Type-B has no visible logo.
The rounded polished brass sleeve is gentle on your hands and pockets.
The brass is purposely uncoated, so that it picks up your unique patina over time.
Additional Details:
Pen Diameter: 9.8mm
Pen Length: 125mm
Sleeve Weight: 74 grams (2.6 oz)
Sleeve Length: 120mm
Sleeve Width: 10mm
Pen Type-B ships with a 0.3mm Black Hi-Tec-C Ink Cartridge
Weight: 50 grams (1.75 oz)
Materials: 300, 400 series and cold worked Stainless Steel, Brass
View More on Retailer's Site